2 People Paddling the 5 Great Lakes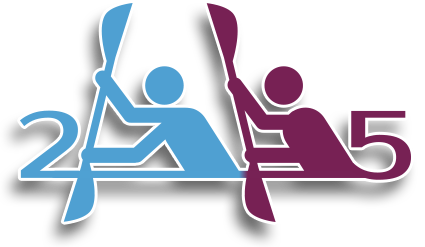 2 Paddling 5 Mission Statement
2 Paddling 5 is about two people paddling the five Great Lakes to benefit pediatric brain cancer research.
2 Paddling 5 is asking for sponsorship by the mile, any amount and, again, proceeds collected will go to a fund benefiting pediatric brain cancer research. Read More
The motivating factor behind our choice is a girl named Callie Rohr, she died of a brain tumor 5 days before her 10th birthday.  Her parents have been raising money for this cause for several years and the money they raise is given to a research Doctor of their choice.  Being such a great cause, Joe and Peggy have been involved in aiding in the success of their mission.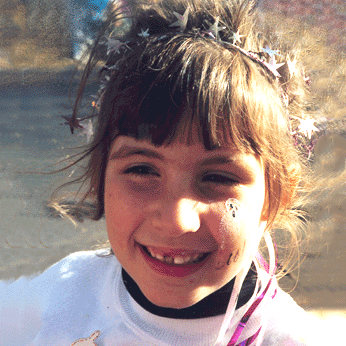 Donate to the 2 Paddling 5 Mission
Donate Directly to 2 Paddling 5
We have received many requests from very kind people & organizations wanting to donate to our journey.
If you would like to make a financial contribution to be used directly towards the funding of this epic journey, please donate to us through PayPal* using the button below:
*Proceeds go into Joe's PayPal account (zellner (at) boreal.org).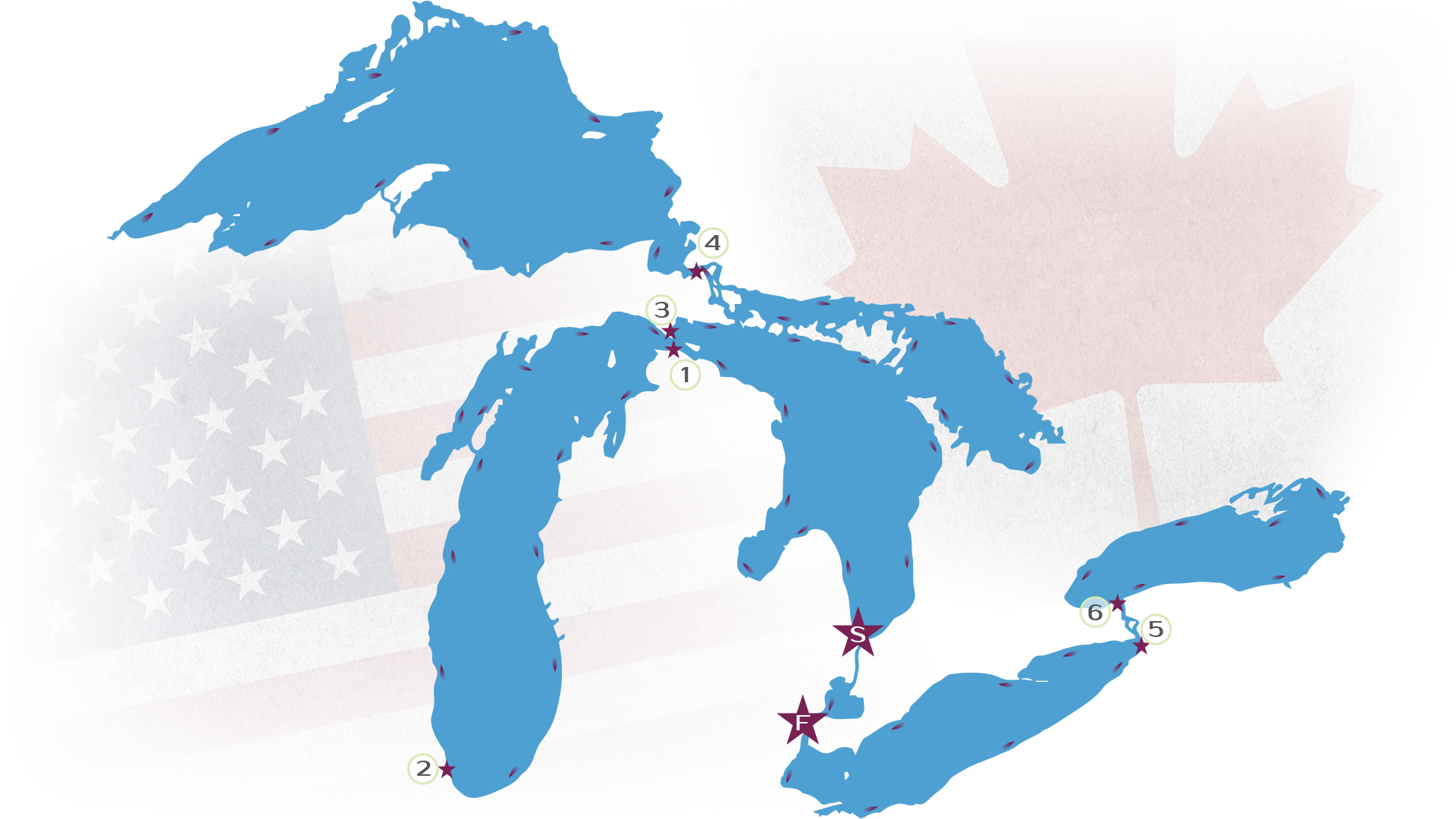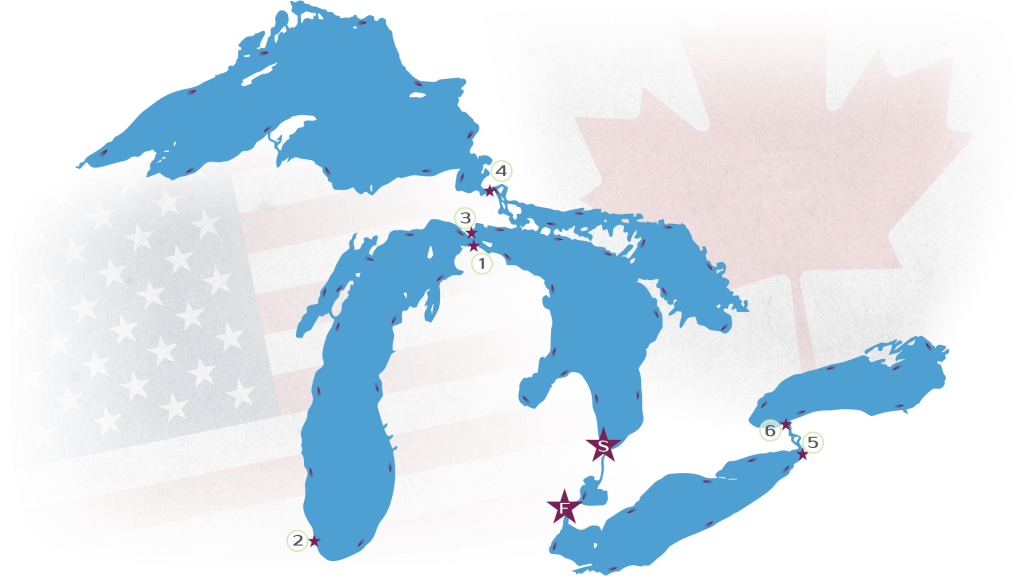 Our adventure begins at the southern tip of Lake Huron and we will follow the shoreline of Michigan to Mackinaw City staying on the Michigan side of Lake Michigan.
We will stop in Chicago to visit the children's hospital where we hope to spend the day at the research facility.
Traveling up the coast to St Ignace back into Lake Huron then stay on the outer islands of Huron.
We will cut into the inner channel and up to Sault St Marie where we will lock through and stay on the American side of Lake Superior heading up through Canada and back to Sault St Marie. Locking through back into Huron staying in the inner island of St Georgian bay and ending back at port Huron.
Traveling down the St Clair river to Lake Erie, we will stay on the American side to Buffalo and get portaged across to Lake Ontario where we will be paddling east on the American side to Kingston Ontario.
We will follow the coast line of Canada back to St Catharines then get portage back through the Niagara falls area. We will stay on the north shore of Lake Erie which is Canada and end our trip at Detroit.
If all goes as planned we will be the first man and woman to paddle all five of the Great Lakes which is 6100 miles in one calendar year.
2 Paddling 5 In The News
Check out some of the amazing videos of 2 Paddling 5 on the News!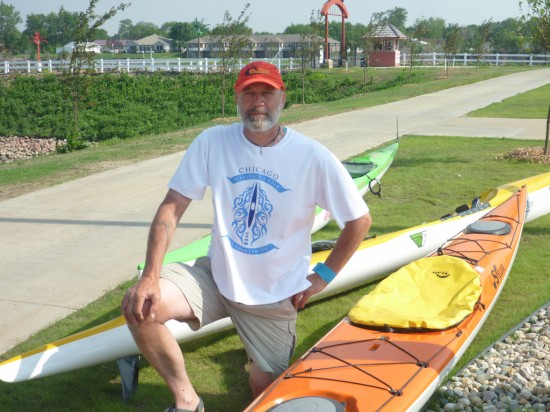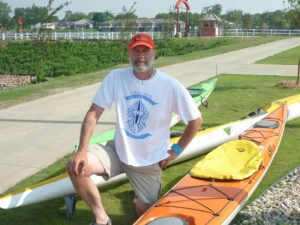 I grew up in Milwaukee and played on Lake Michigan as a kid. My wife and I moved to Grand Marais, MN 36 years ago as the pull of the woods and Lake Superior took hold. Anne, my wife bought me a fixer upper kayak that was fixed during the winter 30 years ago and she joined me in kayaking a few years later. We started racing the smaller races and as we improved we advanced to the longer races. In 2007 we paddled the full length of the Mississippi River and were hooked on expedition paddling. Our goal was to paddle the lake we trained and played on, Lake Superior. Due to unfortunate circumstances, I lost my wife in 2012, at that time we were racing 6 to 8 races per year.
Since I am a loner by nature I continued to race alone and as a result I have numerous records in men's solo. Some examples of my solo racing and wins are: Mora, snake river- 15.5 miles. Two Harbors, 18. Washington Island, 24. Fort to Field, 50. Phat Water, 42.5. South Dakota Challenge, 72. Volunteer, 80. Freedom, 51. Lake of the Ozarks, 92. Cumberland, 100. MR340. Callie Rohr 28. Mighty Miss, 55.
I got a double kayak and discovered it is also a pleasure to paddle with someone, we have set the bar for mixed tandem racing.
After moving to MN I became intrigued by big water, by the way the wind and waves affected the lake. This dream of mine to paddle all 5 of the Great Lakes finally came to a head 2 years ago. My partner and I plan to leave on April 1st and paddle all 5 of the Great Lakes, a total of 6,100 miles.
In 2013 I discovered Stellar Kayaks, the boats I have been racing, they are fast and stable. When I asked Dave Thomas, owner of Stellar to design an expedition boat for me, he didn't hesitate. For this adventure I will be paddling an SR Surfski that has been modified to handle gear. The boat that my partner will be using is the tried and true 18R.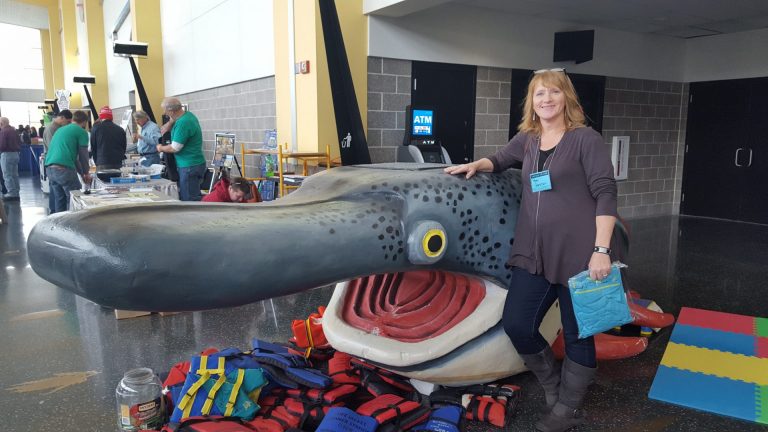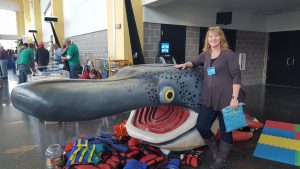 I grew up on a small farm in small town Wi, about as far from kayaking as you can get. My younger brother and I spent our summers running wild outside, playing in the woods, fishing.....anything to be outside. As a result, spending time in the great outdoors has always been special to me.
I married my high school sweetheart in 1983, we had 20 Great years and 3 amazing kids. I've always been just a mom, as my daughter said....."you are not a girl, you are just a mom". That stuck and always fit. In 2003 I lost my husband in Iraq and figuring out who I was after that took some time.
Two years ago I met Joe and was introduced to far Northern MN, hiking, snowshoeing and kayaking. I didn't do too bad but joe will tell you I have managed to fall out of every boat he has put me in, not totally true but close. He says if you don't fall out, you don't learn. Trust me, I've learned a lot. My advice would be to not wait till you turn 50 to start kayaking.
In the summer of 2016, with a bit of encouragement, I decided to give racing a try. My first race was a solo, 15.5 miles on the Snake River in Mora, MN. I was shocked to be the first woman in. My tandem partner Liz and I were first women in and even broke a record in the Fort to Field, a 50 mile race in SD. We were first women's tandem (only women but we did have some guys behind us) at the Mighty Miss race. My 4th race was a mixed tandem with Joe at Lake of the Ozarks and we were the first tandem in. All in all it has been a great year.
When Joe asked me to do the 5 Great Lakes with him I was surprised but I am so looking forward to it. This will be the biggest challenge of my life, the ultimate outdoor adventure.
Want to get involved?
Drop us a line today for sponsorship opportunities!