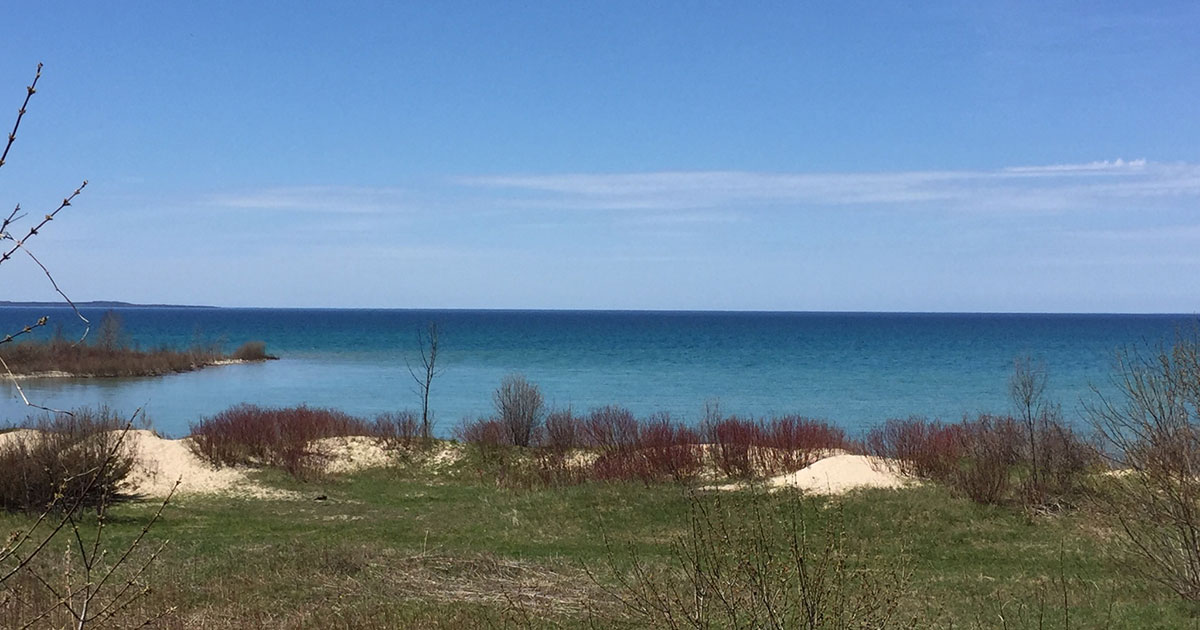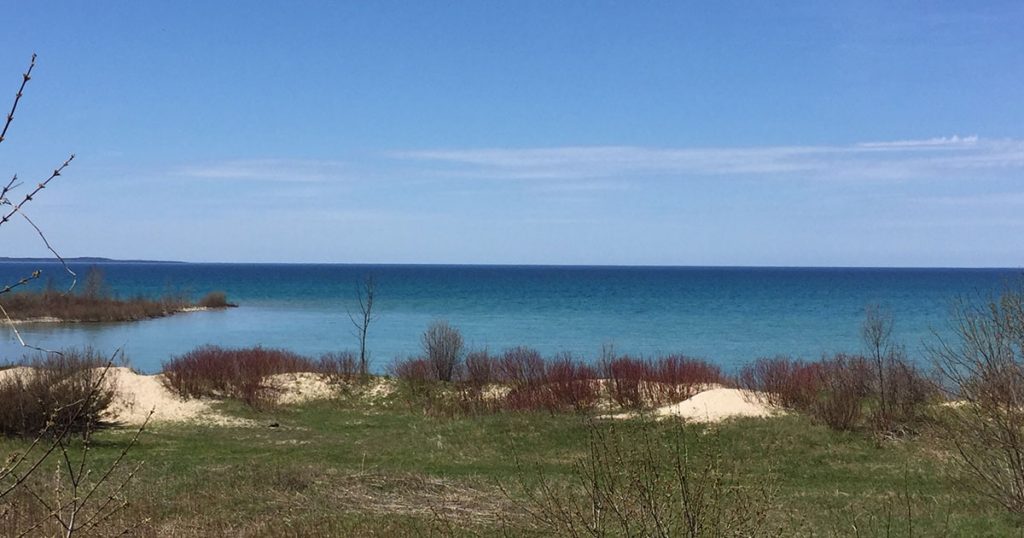 Kayak Journey Update: 4/29/17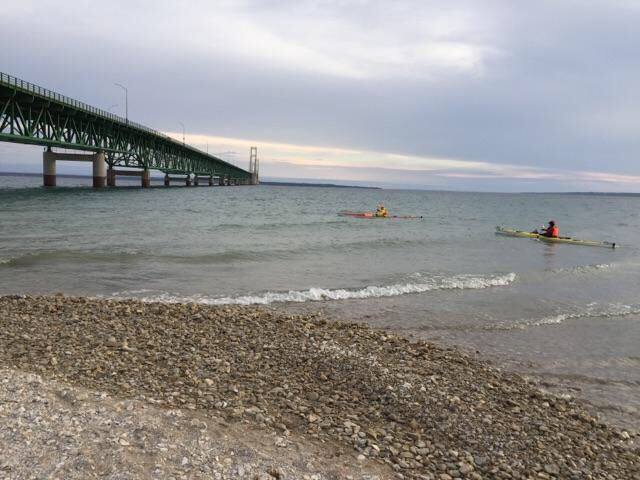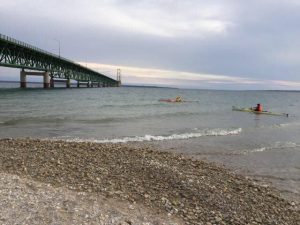 This week has been an absolute pleasure. We had some great water time, not all calm and easy but productive. We started at the bridge in Mackinaw City, setting out in stirred up waters and assumed it would get better. As always, we made a left turn and things go a bit more interesting. We had a 3 1/2 mile crossing in 2 1/2 foot beam waves and 2 crossing in 3 foot washing machine waves. We made 12 miles and finally decided that enough was enough. We landed at Wilderness State Park and with a short carry we got to the road and our trusty road crew picked us up. We also relocated to a new home base, the home of Paul and Debbie Gelderblom. A beautiful little farm that felt like home and people who'd felt like long time family/friends at hello.
On Monday we put in at Cross Village and pulled out at Petoskey stones in the public boat launch. Only one real challenging crossing at Harbor Springs. About 2 miles of washing machine waves of 3 feet. Makes you feel like you have accomplished something when you reach the other side. So all in all a 4 1/2 mile crossing turned into a 7 mile fight for every inch.
Tuesday we made it from Bay Shore to Northport Point. We had a few crossings with waves and wind but nothing that was a challenge. We had a oar boat come in and we were able to see it offload coal, that was a highlight for us. For some strange reason it made my boat seem so small…go figure. Lots of pretty shoreline, rocks, sand and a variety of birds. Oh!, also a 5 mile section of bugs. You know how you drive thru bug clouds with your car and hear them hit the window, that was howling on our faces felt and looked at the end…YUCK!
On Wednesday we had a fun paddle with our host family on Lake Charlevoix. About 7 miles of pure enjoyment because we had great company. The lake was so clear, you could see the bottom. The lake has a small ferry that travels back and forth all day, that was another highlight for me. One particular home on the lake was just gorgeous, it had a shake roof with valleys in it. Looked like something out of a Celtic landscape, it's for sale so anyone in the market should check it out.
Wednesday a special delivery of the prettiest tulips ever were delivered. Vanessa, Layla B and Paige, loved them and made me cry, everything does. Right after the flowers Paul gave us a wonderful private concert on his Hammered Dulcimer. We were outside and the way the sound traveled was beautifully haunting. We could have listened for hours, the man has talent.
Thursday was a windy rough day and we ended up playing and visiting. Paul and Debbie took us to the lake to look for Petoskey stones and we found some.
We had the pleasure of sharing our evening meals all week, family style and it was good for the soul, just what the Dr prescribed.
Friday was a moving day, we traveled to Orchard Beach State Park. We will now start camping out and paddling as the lake allows. We can break up our days and be on the water off and on as the wind and waves allow. Looking forward to moving along at a better pace…we hope.